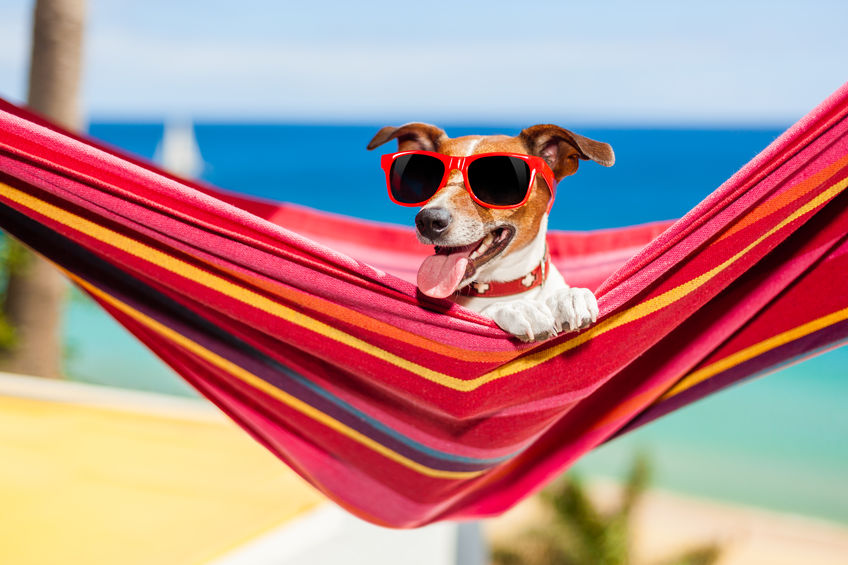 Summer is here, and it's time to let the fun begin. As you count down the days to your next summer adventure, remember to plan some fun for your four-legged friend, too. Whether it's keeping them safe as they tag along or making sure they have their own fun activities, we have you covered. Our tips make sure your pup not only stays safe, but has a tail-wagging good time!
Summer Safety Tips for Dogs
Let's kick things off with a few essential summer safety tips.
Protect Those Paws: Who doesn't love a fun pair of shoes? Not only can they be a fashion statement, but they add an extra level of protection to your pup's paws, making them perfect for summer and winter.
Hydration Station: Hydration is essential year-round, but especially in summer- so always ensure your pup has a few bowls of fresh water to drink from. If you're out and about with your dog, make sure you bring a travel water container with you.
Summer Styles: A summer trim and regular coat maintenance can keep your pup mat-free, keep their skin in the best condition, and it will help them stay (and look!) cool during the hot months!Some pups have an additional protective coat, so check with your groomer about the best summer cut for your particular breed.
Make a Splash: Whether they're chasing waves at the beach or swimming at home, nothing says "summer fun" more than a good old-fashioned dip in the water! After a swim, make sure to rinse any chlorine or salt water off of your dog to avoid any irritation.
Now that you know how to keep your pup safe on your adventures together, let's talk about some solo adventures for your pup!
Curated Days of Play
If you want your pup to have their own fun adventure while you go on yours, we have the perfect solution: Doggy Daycare. Daycare is a great option to ensure your dog has days filled with socialization, play, and belly rubs. With us at Room for Paws, we start by matching your pup to their perfect playgroup. After that, they're in for a fun-filled day in our climate-controlled 15,000 sq foot facility.
We have both indoor and outdoor play spaces, and we prioritize sanitization and high-quality care. You can relax knowing your dog is playing in clean and safe pools, romping on paw-safe (and insect-free!) K9 Grass™, or happily lapping up filtered water.
Your Pup's Resort Stay While You're Away
If you're planning your summer getaway, we can help. We are the only all-suite boarding facility in Fairfield County, Connecticut. Your dog will get the privacy they deserve and can comfortably sleep on a Kuranda™ bed. With all-inclusive add-ons like bedtime stories, or à la carte additions such as organic food toppers and sheepskin bedding, you can enjoy your vacation knowing your pup is in excellent hands. Our training and grooming services can be added to any of our services- so if you want your pup to have a spa day or master that new trick, we have you covered.
Here at Room for Paws, we pride ourselves on providing a clean, comfortable, and safe facility. We offer different group options, so whether your dog is the life of the party or prefers a more laid-back vibe, we have something for every pup. As dog lovers, we know the importance of having your dog in trusted care, and we proudly offer high-quality and trustworthy care to our furry guests. Though we're located in Stamford, Connecticut, we host pups from all over Fairfield Country, Connecticut, Westchester County, New York, and throughout New York City! To learn more or to begin booking your pup's stay, give us a call at 203-459-0002.