Daycare
When you're at work or need to be away for the day, your dog can be enjoying enriching activities, making new friends, and getting lots of love and attention in our Daycare program. Why leave your pup at home when they can spend the day socializing with other dogs and receiving the physical and mental stimulation they deserve?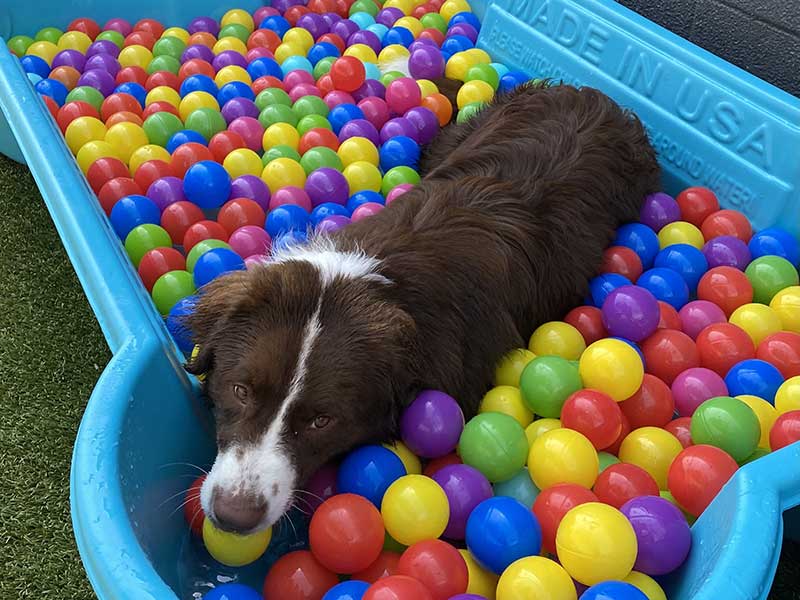 Free Daycare Discovery Day
Sign your fur baby up for a free Daycare Discovery Day! The Daycare Discovery Day is how we determine what type of daycare program is the best fit for your dog. Is your dog a good match for our off-leash, open-play environment? Or perhaps they would thrive in a small group of 5-6 dogs or even one-on-one? Every dog is unique, and our customized approach and extra time we spend getting to know your dog ensures he/she will have the best experience in daycare. We require vaccination confirmation, a review of your dog's health history, a nose to tail assessment, and an assessment of your dog in our open playrooms.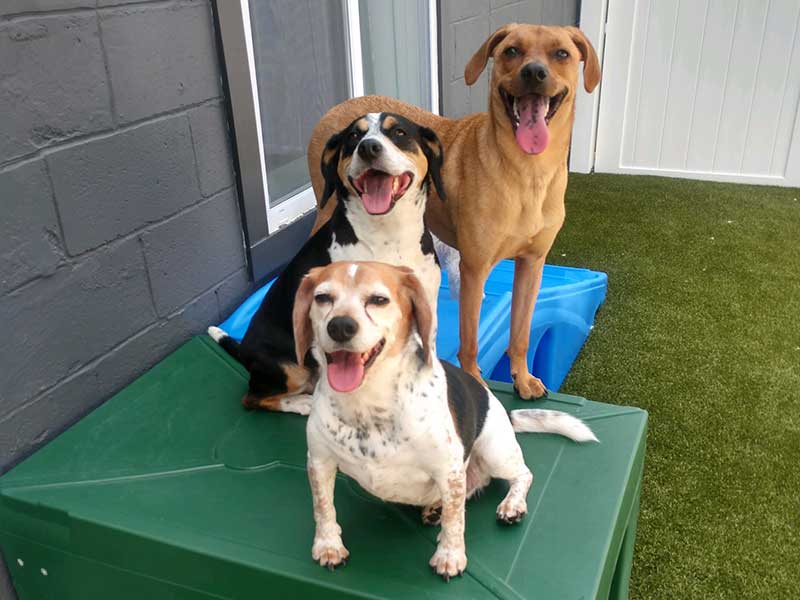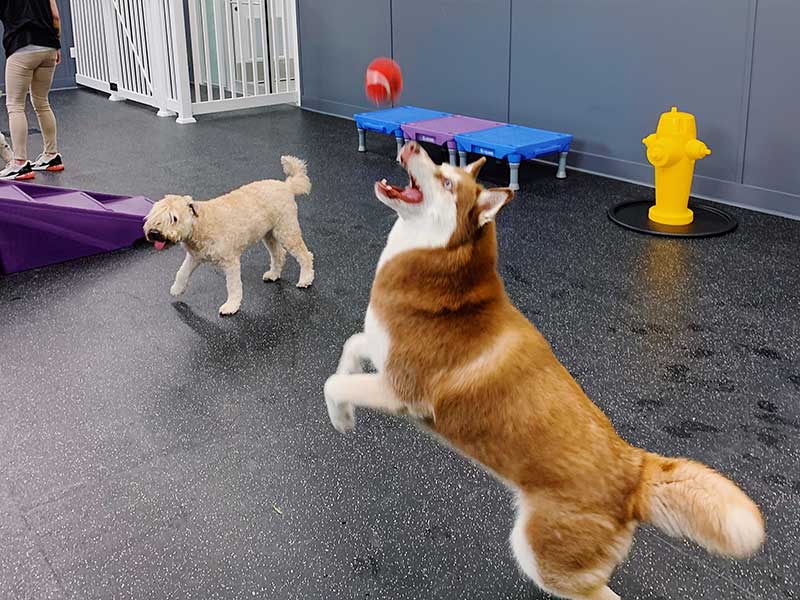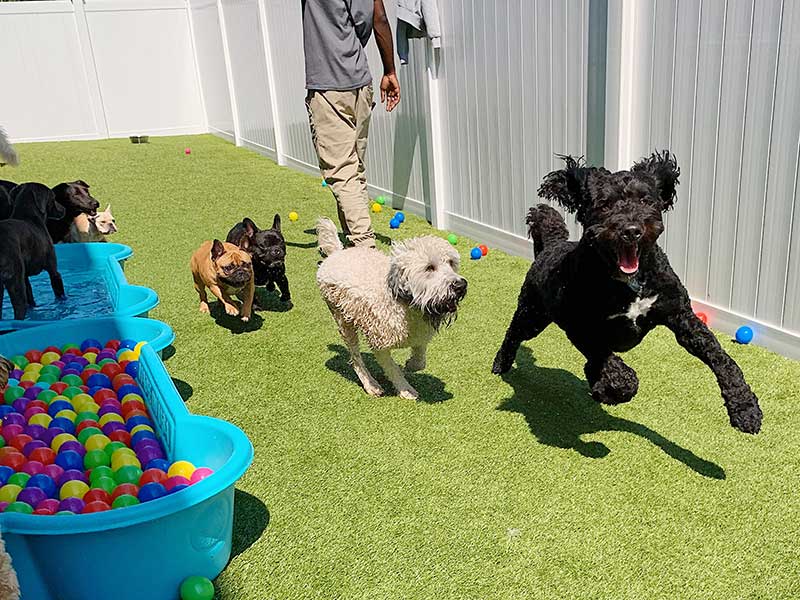 Daycare Rates
$47 a day and can go as low as $42 when purchasing a full-day monthly pass. For our small group Clever Canine daycare program, rates are $60 a day and can go as low as $55 when purchasing a monthly pass.