Lodging
Your dog will enjoy the luxurious comfort of all-suite overnight accommodations while you're away. In addition to their own personal space to rest with cozy bedding, they will get plenty of exercise and playtime throughout the day. We keep our pet guest quarters clean, disinfected, comfortable and as relaxing as possible playing soothing classical music through the night.
Food & Medications
We will be sure administer all medications (please be sure they're properly labeled), and are glad to give your dog our food for an additional fee or serve yours from home.
Check-in & Check-out
Guests may be checked in during business hours. Charges begin the evening your pet is admitted. Check out is at 11AM every day. Dogs picked up after 11 am are charged for an additional daycare day or half day unless they are booked for a spa service. Pets are only admitted and dismissed during business hours. Check in by 3PM is preferred in order to give our furry guests time to acclimate, play, and settle in for the night.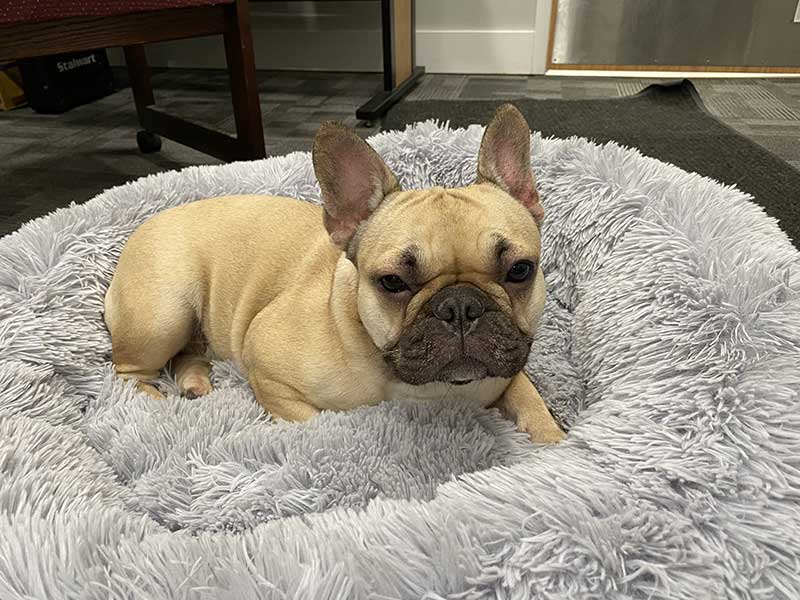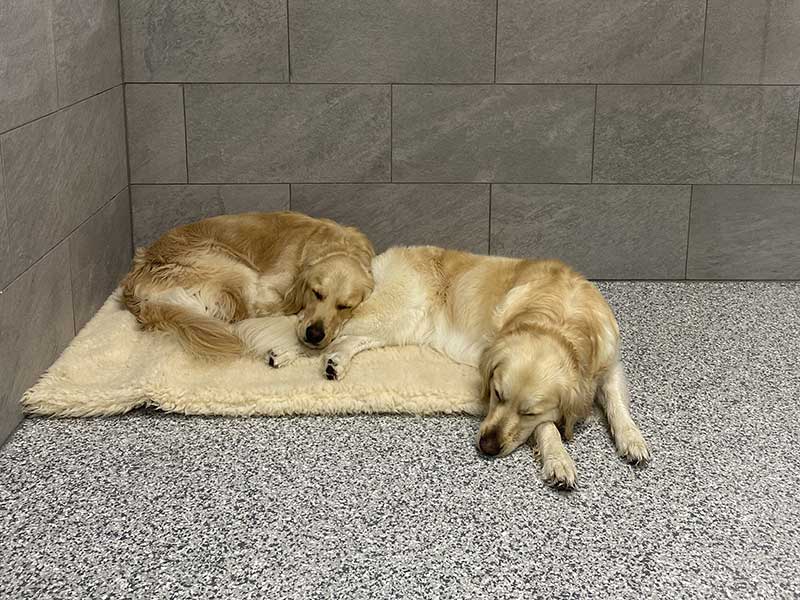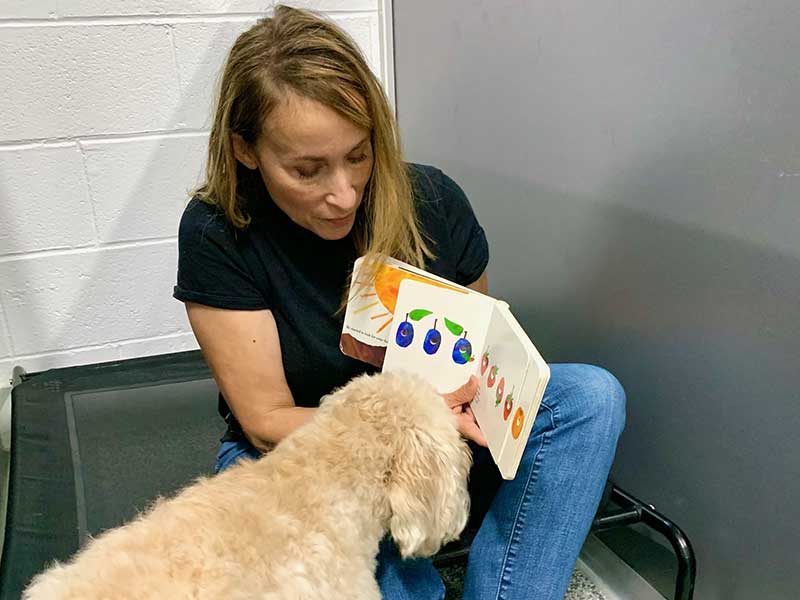 Lodging Rates
Luxury lodging ranges from $120/night in the Presidential Suite to $57/night depending on the package chosen. Our prices are all-inclusive. All extra fees for the check-out date will be waived if your dog is scheduled for grooming and you pick up by our regular closing time. Please contact us for more information.