Credentials
We are proud to be affiliated and certified by some of the industry's leading organizations. We also proudly support local organizations.
Expertise, Best Stamford Dog Daycare
Room For Paws Pet Resort is proud to have been recognized by Expertise as one of the best Dog Daycares in Stamford. Expertise based their results on more than 25 variables across five categories, including qualifications, reputation, experience and more!
---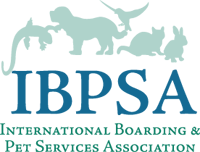 International Boarding & Pet Services Association (IBPSA)
The International Boarding & Pet Services Association is a professional business association that provides business resources, industry expertise, staff education and training, certifications, and legislative support for the pet care services industry. IBPSA Members include the owners and employees of pet boarding and daycare facilities, groomers, dog walkers, pet sitters, veterinarians, trainers, and holistic care pet care providers.
---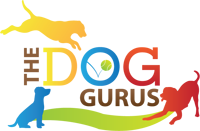 The Dog Gurus
The Dog Gurus provide pet care professionals with the resources and knowledge they need to successfully launch, grow, and profit in the industry. With a focus on the safety and well-being of dogs, owners, and professionals, especially in the off-leash, group-play environment, members of the Dog Gurus community have access to the latest industry trends and ongoing learning tools that help promote a better understanding of an animal's needs and the best way to effectively care for them.
---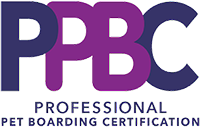 Professional Pet Boarding Certification
Professional Pet Boarding Certification is dedicated to help pet care facility owners, managers and staff deliver the highest quality of pet care. This comprehensive curriculum provides proactive preparation to promote a positive pet care experience, recognize and prevent often avoidable problems.
---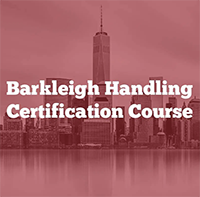 Barkleigh Safe Handling Certificate
This handling and safety course covers essential basic to advanced handling skills for the Pet Professional. Pets and their owners' expectations have changed- with them, so have handling techniques and attention to safety. This certification covers first impressions to table, tub, and cage handling. From puppy and geriatric concerns to the difficult dog- learn to handle and pets cooperatively with compassionate professional skills.
---
Pet Emergency Education, Certified Pet CPR+
Pet Emergency Education strives to provide the highest quality animal CPR, first aid, and emergency response training to veterinary and animal professionals, pet owners, emergency responders, and anyone else who genuinely cares for animals. Their internationally recognized certification programs offer detailed, hands-on training providing participants with a well-rounded education. Room For Paws Pet Report is proud to have Canine and Feline CPR and First Aid certified team members.
---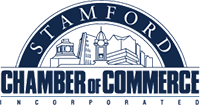 Stamford Chamber of Commerce
The Stamford Chamber of Commerce's commitment is to support and strengthen the business community and city as it continues to diversify and grow into the future.
---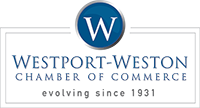 The Westport-Weston Chamber of Commerce
The Westport-Weston Chamber of Commerce (WWCC) is a vibrant and dynamic organization that exists to serve the needs of everyone who lives, works, visits and plays in Westport and Weston. WWCC's focus is both on economic development and bringing the community together though the many events they organize.
---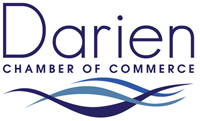 Darien Chamber of Commerce
The Darien Chamber of Commerce is committed to taking a leadership role in promoting the business community and quality of life in Darien.
---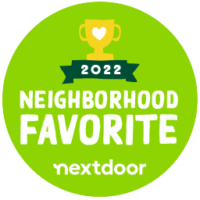 Nextdoor Stamford Winner
Room For Paws Pet Resort is on Nextdoor, the private social network for neighborhoods. Nextdoor's mission is to provide a trusted platform where neighbors work together to build stronger, safer, happier communities, all over the world.